Durham University defends student sex work training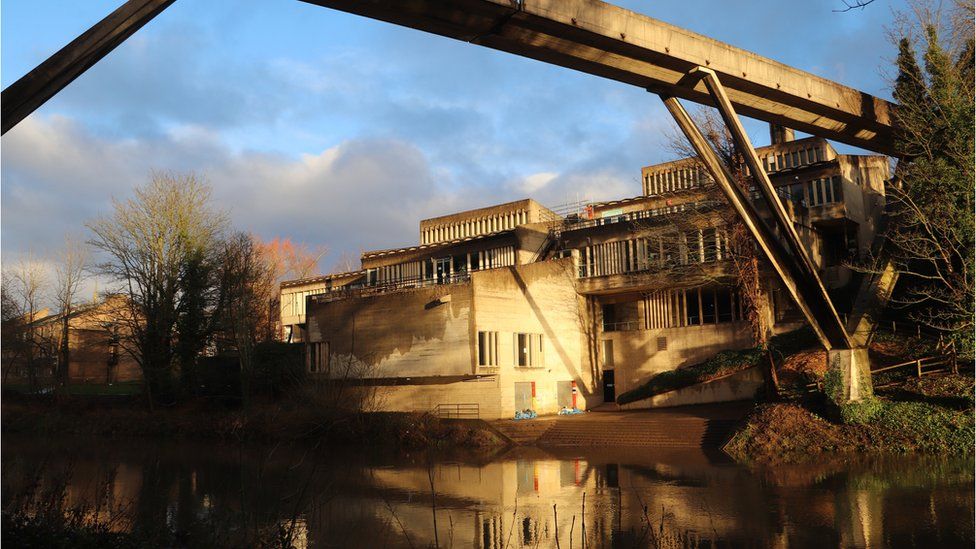 Durham University has defended its decision to offer training sessions to help students involved in sex work.
Further Education Minister Michelle Donelan had accused it of "legitimising a dangerous industry which thrives on the exploitation of women".
But the university said it was acting responsibly by offering students advice on how to stay safe.
Last week its students' union offered staff and students guidance for people involved in the sex industry.
Durham University said the courses were launched following requests "from a small number of concerned students".
"We are emphatically not seeking to encourage sex work but we are seeking to provide support to our students," a spokesman said.
He added the university's intention was to ensure "social stigma" did not stop vulnerable students accessing support and the training session had been "misinterpreted".
However, Ms Donelan said the university was "badly failing" in its duty to protect students.
"I'm deeply concerned that any university is legitimising a dangerous industry which thrives on the exploitation of women," she said.
"It is right that vital support is offered to women who are being exploited.
"However, this course seeks to normalise selling sex, which has no place in our universities."
She added students facing hardship should be supported by their institution and the government had given universities an extra £85m last year to help those who were struggling.
Jake Butler from the student money website Save the Student said the current maintenance loan allowances "fall woefully short of the cost of living".
"Students are forced to rely on parents, part time jobs, savings and potentially even more desperate ways to make ends meet," he said.
Durham Students' Union welfare and liberation officer Jonah Graham said the training's target audience was those who support students "so they understand the legal, safety, and wellbeing concerns of students and how to respond to disclosures sensitively".
"Anyone who cares about the safety of students should support this training and educate themselves about its actual content before making poorly judged comments," he said.
Related Internet Links
The BBC is not responsible for the content of external sites.