Tyne and Wear Meccano Metro model was a 'labour of love'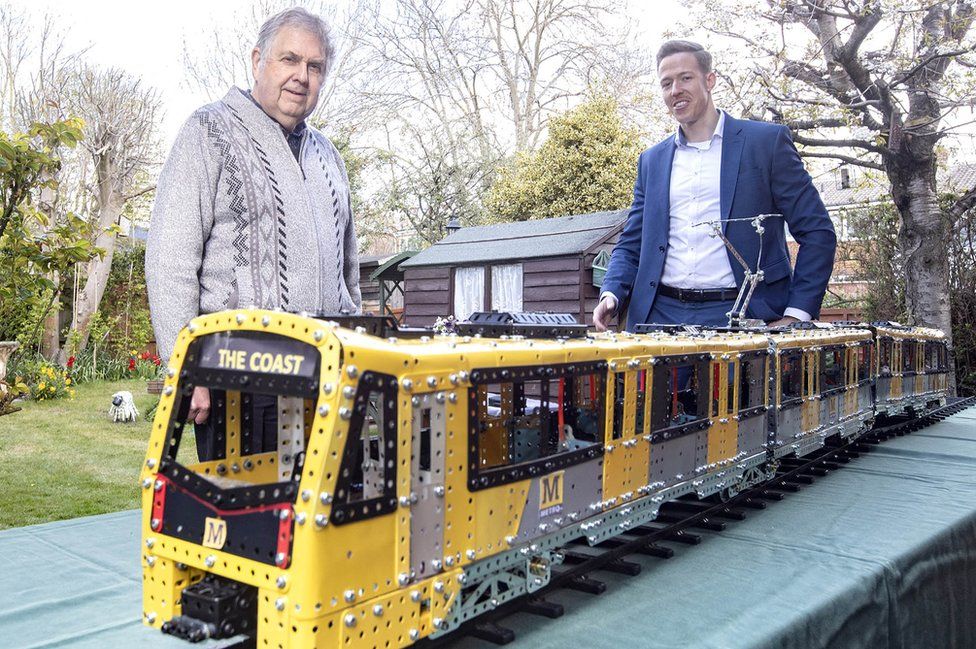 A model maker has used Meccano to create his own version of new trains that will run on the Tyne and Wear Metro.
John Herdman spent three months making the remote-controlled miniature, which includes its own track, seats and handrails and is 2.5m (8ft) in length.
The 70-year-old chairman of the North Eastern Meccano Society described it as a "labour of love".
He is hoping the model can go on display at museums in the North East.
Mr Herdman, of Whickham, Gateshead, said: "I wrote to Nexus [Metro operator] to ask about putting this together and they then put me in contact with Stadler, the train builders, who sent me some dimensions.
"I'm really pleased with the outcome. I've made Meccano models of the current Metro trains before, so this was the next step and it was an exciting project, given we're all really looking forward to seeing the actual new Metro carriages.
"Making model railways is a big part of what I like to do as part of my hobby. I've had a Meccano set since the age of five and it just went from there."
Mr Herdman is hoping to display the model at Beamish Museum and at the Locomotion railway museum in Shildon.
Metro development director Neil Blagburn said Mr Herdman had done a "brilliant job".
The new Tyne and Wear fleet is due to go into service in 2023.
Related Internet Links
The BBC is not responsible for the content of external sites.