Concern over Medomsley immigration removal centre plan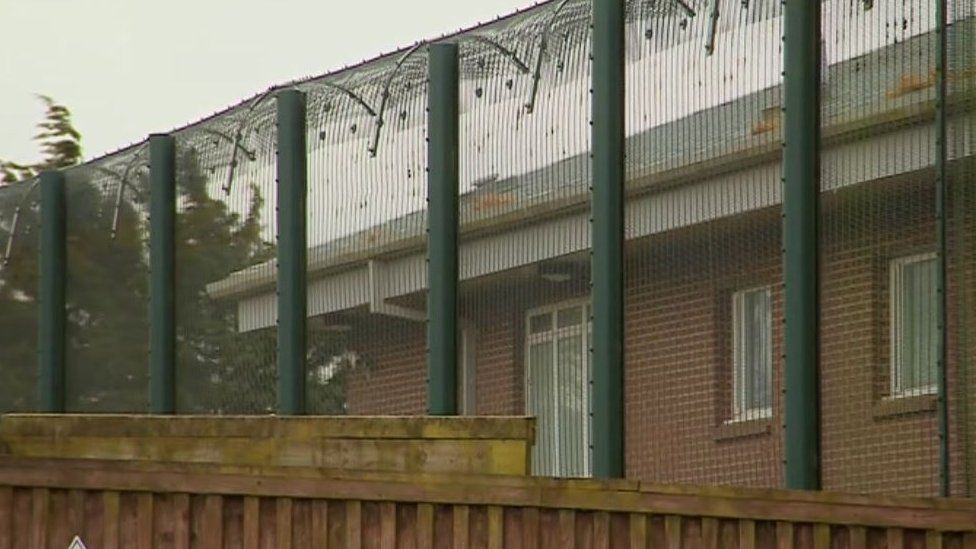 Concerns have been raised about plans to turn the former Medomsley detention centre into an immigration unit.
One Conservative MP said building the women's immigration removal centre on the existing site rather than a new one would save millions.
But some say it is not the right place for people who are often vulnerable and putting them there would be "cruel".
Medomsley, which closed in 1988, housed offenders aged 17 to 21, and hundreds said they were abused there.
It was then used as a secure training centre known as Hassockfield until it closed six years ago.
Plans were then unveiled in 2019 for the site to be turned into a £25m housing estate,
Conservative MP for North West Durham, Richard Holden said: "To build a new site would cost tens and tens of millions of pounds, we've got an existing site here and I think in order to make the best use of public money, it's very sensible to do it here.
"Also 200 local jobs are coming with it which is millions and millions a year in wages for the local economy."
Owen Temple is a Liberal Democrat councillor at Durham County Council and thinks it should be demolished.
"Most people know Medomsley detention centre was one of the most abusive places of sexual and physical abuse in Britain," he said.
"And to put traumatised women into this setting is simply cruel. People attempt suicide in detention centres and it's a terrible regime for people who've already suffered so much."
Foreign nationals who could be housed at the centre include women who have reached the end of prison sentences, those found guilty of breaking the immigration rules and some who have failed to win asylum.
The immigration holding centre is designed to be their last stop before they are deported.
The centre is due to be open by Autumn.