Newcastle robot op surgeon 'ran before he could walk'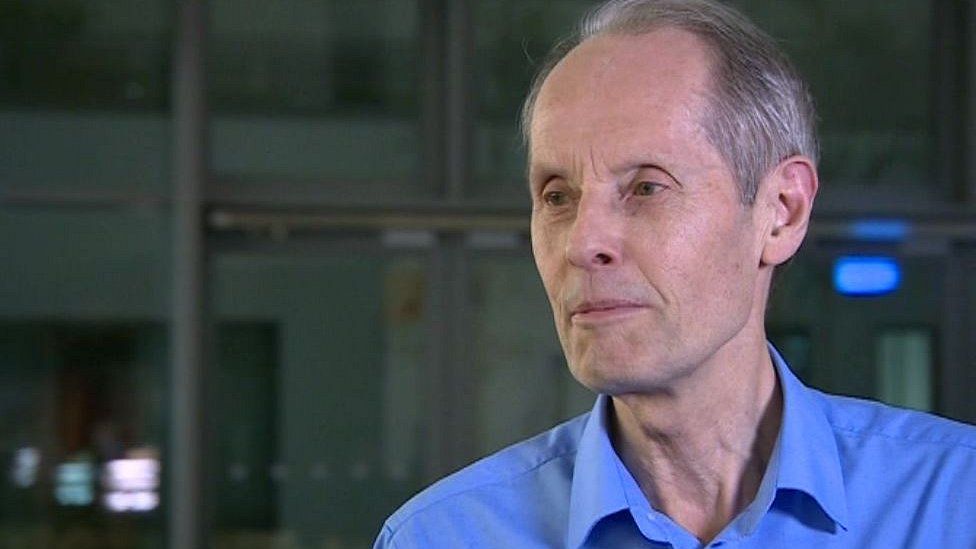 A heart surgeon performing robotic surgery without one-to-one training had been "running before you could walk", an inquest into his patient's death has heard.
Sukumaran Nair agreed with an official report that said his use of robotic procedures had been "a premature step".
The hearing in Newcastle heard Mr Nair was keen to work on robotic heart valve replacement surgery.
Stephen Pettitt, 69, died after the Freeman Hospital operation in 2015.
Mr Nair agreed with coroner Karen Dilks that it was "more likely than not" that Mr Pettitt would have survived had conventional open heart surgery been used.
Asked if he had been keen to get the robotic procedure up and running, he said: "Developing it in a country is something an innovative surgeon would be looking to do."
The inquest heard Mr Nair had observed others using the Da Vinci robot and had practised alone on a simulator, but had no individual hands-on training.
The surgeon said he told Mr Pettitt he was going to be the first to have the robotic procedure in the UK and explained the risks.
However, he did not tell him he faced a higher risk than with non-robotic surgery, he told the inquest.
"I agree, I did not tell him he ran a higher risk being the first robotic mitral valve patient," he said.
Complications towards the end of the long operation, during which the robot camera was blinded by leaking blood, prompted the decision to convert to open heart surgery.
However, Mr Pettitt died from multiple organ failure days later.
Mr Nair, who trained in India and London and previously worked at the Papworth Hospital in Cambridgeshire, now works in Scotland and no longer does robotic surgery.
"With this experience behind me and reflection, [the way we] started the robotic programme would be very different and the way I conducted the operation would be very different," he said.
Related Internet Links
The BBC is not responsible for the content of external sites.