Firework attacks on emergency crews in Hartlepool and Sunderland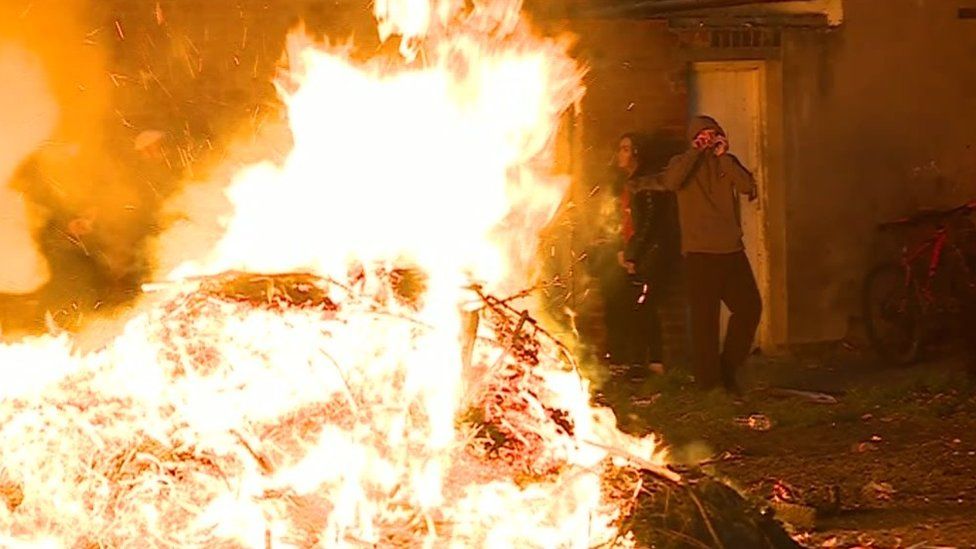 An ambulance carrying a seriously ill elderly patient was struck by a firework and firefighters were ambushed on bonfire night.
The ambulance was targeted as it drove through Hartlepool at about 20:25 GMT.
The North East Ambulance Service said it was the second time in recent days a vehicle had been attacked with a firework in the town.
In Sunderland fire crews were attacked as they responded to a car on a bonfire at about 17:30.
A brigade spokesman said a group of youths aged between 10 and 19 attacked firefighters with missiles and fireworks on Greystone Place.
The youths then attempted to barricade the fire engine's exit from the scene.
Crews later returned at about 19:00 following a further report of a car on fire but again they were attacked.
Assistant chief fire officer Alan Robson said this forced them to make "the very rare decision" to only attend callouts where lives were in danger.
"This takes the abuse against our firefighters to a new unacceptable level," Mr Robson said.
"Our firefighters' welfare is of the highest priority and this cannot be compromised by the despicable actions of a minority of thoughtless young people."
Chief operating officer of the North East Ambulance Service, Paul Liversidge, said he was "incredibly disappointed" by the attacks.
"Both incidents could have been seriously detrimental to our care of vulnerable patients," he said.
Police are investigating.
Related Internet Links
The BBC is not responsible for the content of external sites.