Facebook accused posted 'Islamic State' terror video and links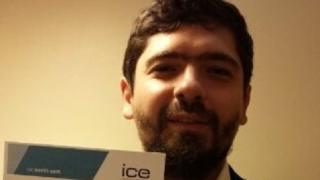 A civil engineer accused of glorifying terrorism posted a link to a video showing captured soldiers being beaten to death, a court has heard.
Abdulrahman Alcharbati is accused of making 70 Facebook posts promoting a "wealth of Islamic State material".
Appearing at Newcastle Crown Court, the 32-year-old denies six counts of sharing terrorist material.
Alcharbati, of Westholme Gardens, Benwell, Newcastle, also denies possessing a bomb-making manual.
The jury was shown a video that Alcharbati posted showing captured Syrian soldiers being beaten to death by a mob.
Another video posted by the Syrian-born defendant, showed the aftermath and "celebrations" after a suicide bombing, the hearing heard.
Prosecutor Dan Pawson-Pounds said: "This is not about who is right or wrong in the conflict in Syria, it is about glorifying and inciting acts of terrorism.
"The Crown say he was well aware of the contents of those videos and knew exactly what he was doing by posting them."
The trial continues.