Escaped emu forces A1 motorway closure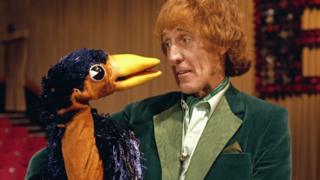 A stretch of the A1 motorway had to be closed for the second time in 24 hours when an escaped emu got on to the road.
A rolling road block was put in place in County Durham between junctions 59 and 60 at about 12:30 BST while the bird's owner attempted to recapture it.
Referencing Michael Parkinson being attacked by the TV puppet Emu, Highways England said: "1980's chat show hosts are advised to avoid the area".
The bird was captured shortly after.
A follow-up tweet confirmed the bird had been taken away by its owner and placed back in a field.
"Hopefully we won't see him again other than on Top 50 Kids TV Programmes of the 1980's!" the agency said.
On Tuesday, Highways England said it had received reports of an ostrich on the carriageway between junctions 57 and 58 and joked "drivers may not be emused".