Cigarette smuggling 'kingpin' must pay £412k or face jail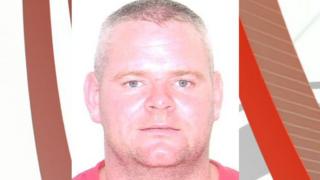 The mastermind of a plot to bring 10 million illicit cigarettes into the UK must pay back more than £400,000 or face four more years in prison.
Paul Joyce, from Consett, County Durham, fled to Thailand in 2008 when other members of his gang were due to answer bail on excise duty evasion.
He was extradited and jailed for two years and 11 months in 2015.
At a proceeds of crime hearing at Newcastle Crown Court he was ordered to hand over £412,784 within three months.
Joyce, a former milkman, was described as the "kingpin" of a gang caught trying to ship the illicit cigarettes into the UK.
The cargo was described on import paperwork as clothing or dog food, and avoided £1.7m in excise duty.
'Uneven playing field'
After more than six years on the run in Thailand he was arrested and returned to the UK, where he pleaded guilty to fraudulent evasion of excise duty.
Martin Lynagh from HMRC said: "Joyce brought millions of illegal cigarettes into the UK and pocketed money which should have been used to fund the public services we rely on.
"Our actions don't stop once someone is convicted and we will always look to reclaim the stolen money."
The court heard Joyce owns properties in Newcastle and Stocksfield in Northumberland.