Sunderland Airshow: Thousands flock to 30th anniversary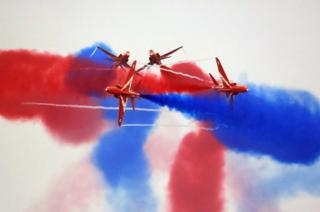 Thousands of people have gathered for the second day of the 30th annual Sunderland Airshow, with organisers buoyed by improved weather.
The Red Arrows got the ever-popular event under way on Friday with a colourful flypast above the city's newly built Northern Spire Bridge.
However, heavy rain and lightning storms meant the opening night's programme was curtailed.
Hundreds of thousands of people will attend across three days.
An RAF Typhoon team took to the air above Seaburn after the Red Arrows on Friday before a fireworks display brought proceedings to a halt.
Early rain on Saturday gave way to blue skies with an RAF Chinook on show along with the Tigers Army Parachute Display Team.
Other planes featured across the weekend include an OV-10 Bronco, an MiG-15 and Spitfires.
A Battle of Britain memorial flight featuring a Lancaster, Spitfire and Hurricane was called off, though, and will not be staged this weekend.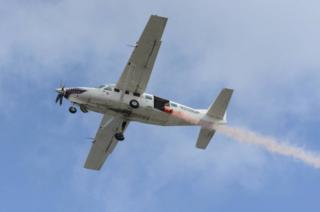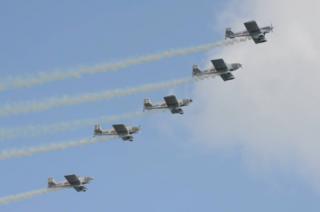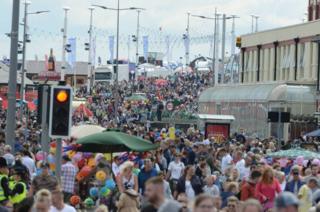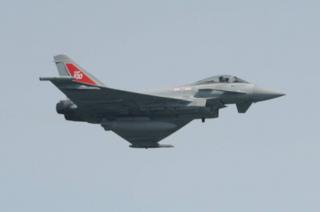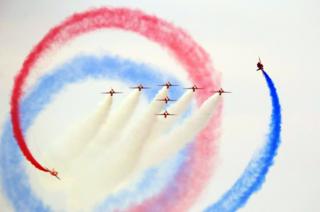 The event runs until 18:00 BST on Sunday.