Northumbria University axes elite sports teams amid cuts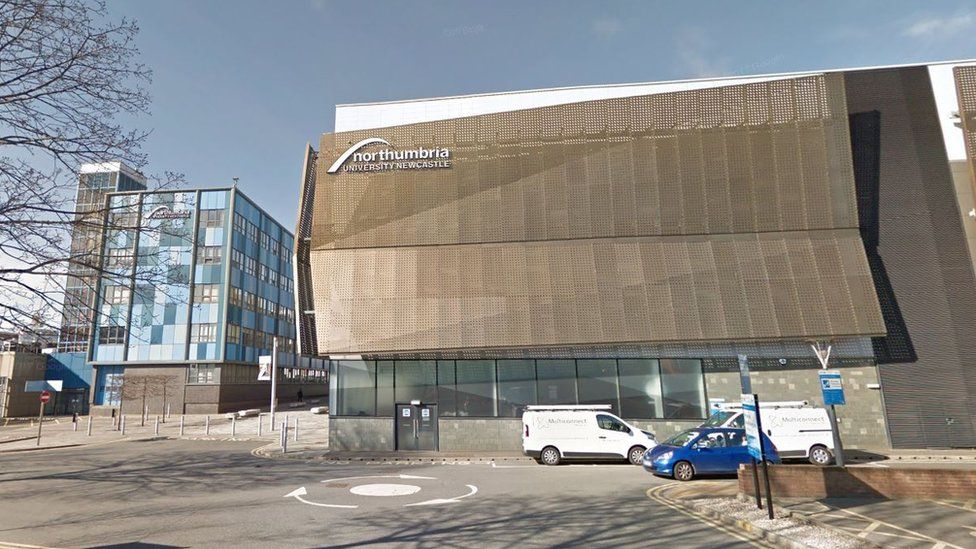 Northumbria University has withdrawn all seven of its national league sports teams amid cuts to elite sport.
Proposals seen by the BBC include the removal of 12 full-time jobs, with six more becoming part-time roles.
They also propose cutting a further 20 British University and Colleague Sport (BUCS) programmes and teams.
The university confirmed that prospective students involved in elite sport are being told of the proposals and scholarships will be honoured.
It said it wants to focus on "participation rather than performance sport" and engage an extra 1,000 students and staff in sport.
Northumbria University graduates include gold-winning Olympian Victoria Pendleton and Paralympian Stephen Miller.
The plans, which are out to consultation, have already seen the university's netball, football, water polo, basketball and volleyball teams pulled from national leagues.
The British Water Polo League confirmed it had received notice of withdrawal from the university "way after the deadline", and its departure could affect the other 40 teams in the league.
Volleyball England said Team Northumbria was "one of the most successful clubs of recent times".
In addition, the plans propose the removal of eight BUCS programmes in snowsports, boxing, cricket, Gaelic football, ultimate, equestrian, fencing and korfball.
Olympic volleyball player Peter Bakare, who represented Team GB at London 2012, said the changes were "a blow" because "it's such a great way for students to develop".
He said: "I came here on scholarship and for me it was really great. It helped me find my foot in education and life after sport."
You may also be interested in:
The university's chancellor, Paralympian Baroness Tanni Grey-Thompson, said she understands withdrawing from national leagues will be "disappointing" for some students.
However, she said the changes will "encourage more students to take part and enjoy sport at all levels" and "create a good balance between performance and participation sport".
A statement from Northumbria University said students "will still be able to compete at the highest level in the British Universities and Colleges League".
It added: "We remain committed to high performance sport and will continue to compete at the highest levels.
"In a changing environment that includes a reduction in available external funding, we must ensure that we continue to offer all our students value for money and the best possible student experience."
The university said it was consulting with affected colleagues so could not comment further.
Related Internet Links
The BBC is not responsible for the content of external sites.