Durham University students angry at plans for 8am start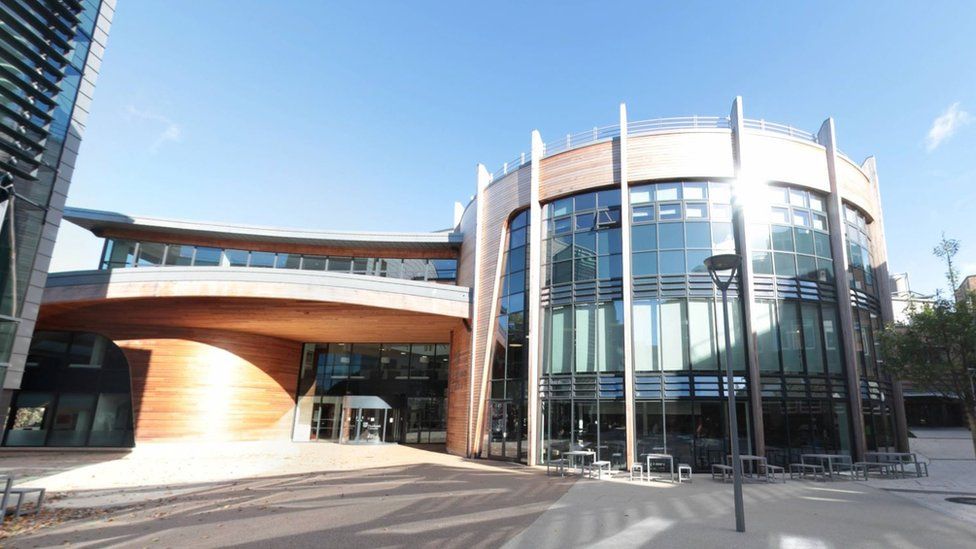 Students at Durham University are angry at plans which could see them have to get up an hour earlier for lectures.
A big increase in student numbers at the elite university means business and law undergraduates may have to attend lectures from 08:00 from September.
The university said the move would be a temporary measure while additional lecture space was being built.
However, the university's student union accused bosses of being more concerned about student fees than students.
The university, part of the prestigious Russell Group, has embarked on a massive expansion programme, which includes relocating students from campuses on Teesside and plans to increase student numbers by 4,000 over the next 10 years to 21,500.
The planned early starts would affect an estimated 1,000 students.
Pro-Vice-Chancellor, Prof Alan Houston, said: "If agreed, this arrangement will be for one year only, until our new Teaching and Learning Centre opens, which will increase our teaching capacity.
"Out of nearly 2,000 lectures scheduled each week, it is currently proposed that only four start at 8am. Of the four affected modules, each has only one lecture scheduled at 8am - the remainder of teaching activities take place within the university's core teaching hours.
"We are still working closely with departments to further reduce the number of these 8am slots."
University students union president Megan Croll said: "It seems the university is more concerned about tuition fees than the student experience at Durham.
"The student body has not been consulted at all about this and it appears the university has enrolled too many new students.
"We've been told this is temporary, but we'll have to see what happens.
"Students are suffering because of over ambitious aims to expand the university. This will put extra hours on working days, not just of students but of staff too.
"It's also not just a question of losing out on sleep and other activities, there also has to be some thought about students who will be walking to lectures in the dark. There's a question of safety as well."
A spokesman for the University and College Union (UCU) said: "We have received a number of complaints from members about the change to start some lectures at 8am.
"Those with caring responsibilities are particularly concerned about the implications for them.
"As a trade union, we haven't been consulted about this. We will be taking up issues that arise from this change with the university."
Related Internet Links
The BBC is not responsible for the content of external sites.