Durham exhibition 'gives back voices' to Civil War POWs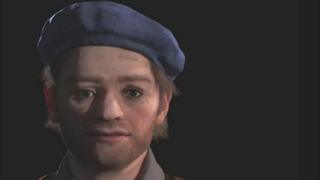 The story of 17th Century Scottish POWs whose remains were discovered in a mass grave in Durham is being told in an exhibition in the city centre.
About 25 skeletons were found during building work on Palace Green in 2013.
Experts established they were captives from the 1650 Battle of Dunbar who were force-marched from Scotland and died while imprisoned at the cathedral.
The exhibition, at Palace Green Library until 7 October, "gives them back their voices" by revealing their stories.
Bodies of Evidence: How Science Unearthed Durham's Dark Secret reveals how different pieces of a "complex jigsaw of evidence" were pieced together to establish where the men came from.
It shows how they lived, why they died and what became of those who survived.
Julie Biddlecombe-Brown, curator at Palace Green Library, said: "These were real men who lost their lives and their place in history and, through this exhibition, we want to tell their story and give them back their voices."
Visitors will also be able to see a 3D depiction of the face of one of the men.
It was created by researchers at Face Lab, part of Liverpool John Moores University, using one of the excavated skulls along with evidence provided by the Durham University archaeology team.