Unseen Pitmen Painters' art goes on display in Ashington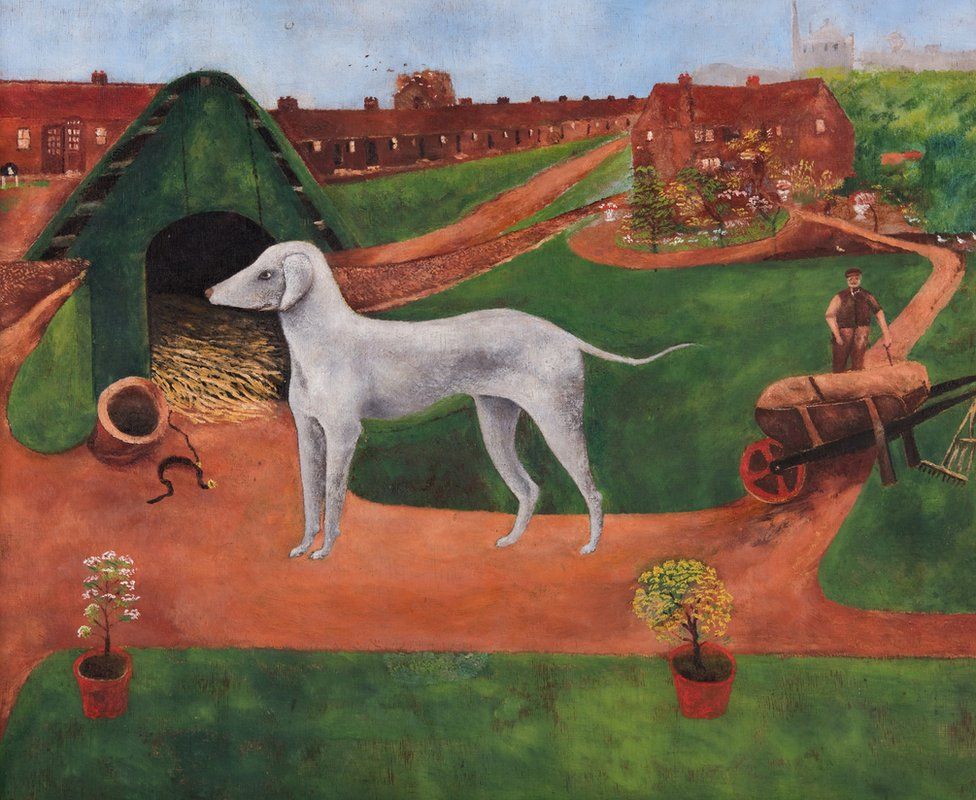 A new exhibition of unseen Pitmen Painters' art has opened.
Many of the works have been sourced from the local community in the coal-mining town where the Pitmen Painters first formed in the 1930s.
It was a group of miners turned artists whose work chronicled life in Ashington, Northumberland.
Artist Narbi Price has curated the exhibition at Woodhorn Museum, as well as creating a new body of work to accompany the paintings.
William Scott's 1936 painting 'The Bedlington Terrier' is being publically exhibited for the first time in 50 years.
It was originally bought for £2 at The Laing Gallery in Newcastle upon Tyne, before being gifted to the renowned writer Janet Adam Smith in 1938.
It has been professionally restored for the new exhibition.
Founded in Northumberland in the early 1930s as a Workers' Educational Association class giving mining families access to the arts
The Pitmen paintings were inspired by the artists' own lives
The group held its first exhibition in 1936 at the Hatton Gallery in Newcastle and many of the paintings are on permanent display at Woodhorn Museum in Ashington.
Written by Billy Elliot creator Lee Hall, their story was turned into a play that was performed at the Royal National Theatre in London and on Broadway
Price has created a new body of work called The Ashington Paintings, to run alongside the exhibition.
He said he "explored their techniques" to "dispel the myth that they were in any way naïve or amateur painters".
"The Ashington Paintings is about celebrating the Pitmen Painters' artistic journey and documenting the sites of post-industrial history they so fondly captured," he added.
Related Internet Links
The BBC is not responsible for the content of external sites.