Boldon Legionnaires' outbreak firm Faltec Europe fined £1.6m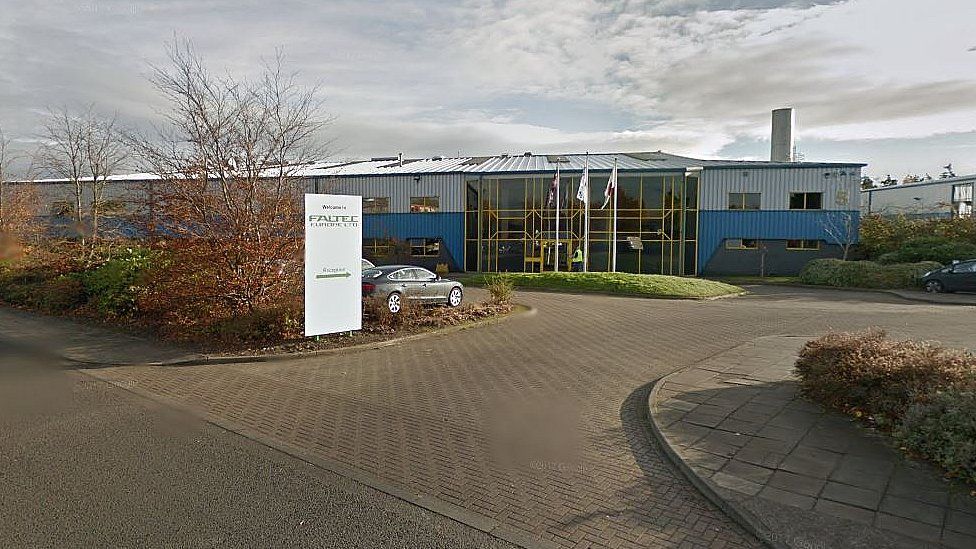 A car parts firm has been fined £1.6m following an outbreak of Legionnaire's Disease and an explosion at its South Tyneside factory.
Four staff and a nearby resident became seriously ill as a result of the outbreak at Faltec Europe in Boldon between October 2014 and June 2015.
A 19-year-old worker suffered serious burns in an unrelated explosion at the plant in October 2015.
The firm admitted health and safety breaches at Newcastle Crown Court.
Recorder James Wood QC said the explosion was an "accident waiting to happen" and was the result of cost-cutting, incompetence and lack of training.
Judge Wood fined the firm £800,000 for the outbreak of Legionnaire's and a further £800,000 for failings leading to the explosion.
The court heard how in 2006, when the company was known as Hashimoto, a worker died when flammable chemicals spilled on his work clothes.
Seven years later, in 2013, the company paid £20,000 to another worker who was blinded in one eye when a compressed air hose smashed into his face.
A Health & Safety Executive (HSE) spokeswoman said: "Following the outbreak, and HSE enforcement, improved control measures have now been implemented by the company to better manage the Legionella risks at the site.
"Furthermore, where dangerous substances create a fire and explosion risk, there needs to be adequate control measures in place to prevent an explosion or mitigate the consequences."
Related Internet Links
The BBC is not responsible for the content of external sites.