Rothbury Community Hospital bed closure plan referred to panel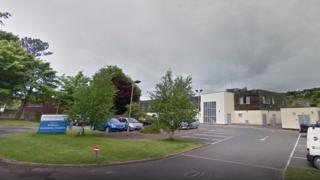 Plans to close in-patient beds at a North East hospital have been referred to an independent panel by Health Secretary Jeremy Hunt.
It comes after Northumberland Clinical Commissioning Group (CCG) voted last year to axe Rothbury Community Hospital.
Campaigners have warned closure would mean patients face journeys of up to 60 miles (95km) to other hospitals.
The county council referred the matter to Mr Hunt in October.
Now he has referred the plan to the Independent Reconfiguration Panel, a non-governmental public body that provides expert advice on NHS service change.
It has been asked to respond with its initial assessment by 7 June.
Rothbury county councillor Steven Bridgett welcomed the development and said he hoped the panel would "recognise the importance of the 12 beds and how crucial they are to our communities".
Announcing the closure plan in September last year, the CCG said the beds were used "less and less" and estimated a move to "reshape" services around a health and wellbeing centre on the hospital site would save about £500,000 a year.
Protesters argue having to travel to hospitals in Alnwick, Wansbeck and Cramlington would be "unfair and unjust".
The CCG said it "awaits the final outcome of the referral" and added the in-patient beds "will remain closed" in the meantime.
The council said it was "aware of the correspondence but could not comment further at this stage".
A Department of Health and Social Care spokesperson confirmed Mr Hunt had made the referral to the panel "and awaits its recommendations".