Sunderland elects youngest councillor Jack Cunningham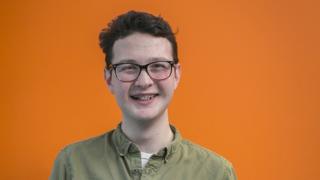 A 20-year-old elected in Sunderland's local elections has become the city's youngest councillor.
Jack Cunningham, from Hetton Downs, is also one of the youngest people to be elected in England.
The Sunderland University politics and sociology student said he hoped younger politicians would become the "norm" rather than the "exception".
Mr Cunningham has been a member of the Labour Party since he was 14 years old and will represent the Copt Hill ward.
He said his age had not been "an issue" with people just seeing him as "wanting to do something for my community".
"I think people reacted really positively to me because they saw a young man standing on their doorstep who was full of fresh ideas and enthusiasm," he said.
"We always had political conversations in my family and I was just brought up in that kind of environment," he added.
Houghton and Sunderland South Labour MP Bridget Phillipson said the 20-year-old's "enthusiasm and hard work" had been evident during his campaign.