Sunderland candidate suspended over Abbott tweet reinstated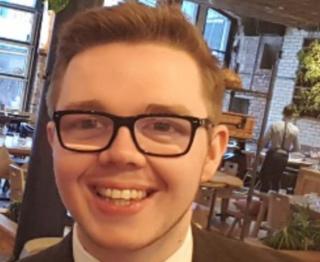 An election candidate suspended after criticism of "offensive" Twitter posts has been elected and reinstated.
Antony Mullen's comments included saying Labour MP Diane Abbott looked like a "filthy, bulbous pig" in a newspaper photograph.
His suspension by the Conservative Party at a national level has been lifted "with immediate effect".
Mr Mullen apologised but said he was "appalled and shocked at the attempts to brand me as a racist".
"I wish to state that I did not at anytime intend to cause offence to anyone," he said.
'Not everyone's taste'
Mr Mullen had also described Sunderland as a "post-apocalyptic ****hole".
He claimed his comments had been taken out of context or "wildly construed to give an unfavourable impression" of him.
A party statement said the tweets had been made between four and seven years ago while he was a student and before he became a Conservative Party member.
A local party investigation decided his tweets "may not have been to everyone's taste" but "there was never any intention to offend or cause hurt".
The teaching assistant was newly-elected to the Barnes ward in Thursday's elections with 1,560 votes.
Sunderland Conservative chairman Graham Hall said publicising the remarks had been a "cynical attempt to derail his campaign".
'Internal matter'
Meanwhile, there is uncertainly over the status of another of Sunderland's newest councillors.
Lynn Appleby was elected as the Liberal Democrat candidate in the Sandhill ward - despite currently being suspended from the party.
Her membership was temporarily revoked pending an investigation last month over allegations she shared offensive posts on social media by a group called Infidels of Britain.
Neither local nor national branches of the party have confirmed whether she will be allowed to formally represent the party while the process is on-going.
Speaking on election night, after all results had been confirmed, Sunderland's Lib Dem leader Niall Hodson, said: "The situation with Lynn is an internal matter."