Newcastle and Gateshead bid for Channel 4 HQ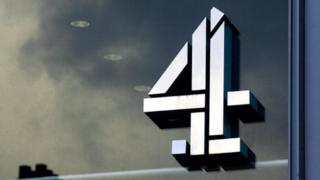 Newcastle and Gateshead are making a joint bid to attract Channel 4.
The company says it wants to move 300 staff to three hubs outside London, one being its new national headquarters.
Liverpool, Birmingham, Glasgow and Cardiff have declared interest. Wrexham and Carmarthen are considering a bid.
Newcastle City Council leader Nick Forbes said the North East areas were "an ideal fit for Channel 4", the Local Democracy Reporting Service (LDRS) said.
Tyneside was the "UK's unofficial capital of culture" and a "vibrant creative community... at the heart of modern Britain", he said.
'Recognisable cityscape'
Channel 4 currently has 30 staff based outside London, in Manchester and Glasgow.
The broadcaster officially opened bidding for its new offices on 15 April.
Gateshead Council leader Martin Gannon said he rated the area's chances "very strongly".
"There are a number of cityscapes around the world that are instantly recognisable - Shanghai, Sydney Harbour, New York - and Newcastle and Gateshead is right up there."
Other cities reportedly considering applying include Hull, Sheffield, Nottingham, Manchester, Brighton and Bristol.
A decision on the new hubs' locations is expected later this year and it is intended they will open in 2019.