New boss Jill Colbert for troubled children's services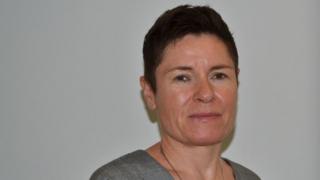 A council-run children's service rated inadequate by Ofsted in 2015 has announced a new boss.
Jill Colbert, who currently works at Trafford Council, has been named as director of children's services at Sunderland City Council.
Last year the BBC found Sunderland City Council had spent £7.7m on temporary agency staff in a year.
Former director Alex Hopkins resigned at the end of last year after less than 18 months in charge.
An independent trust, called Together for Children, took over running the department in April 2017.
Mr Hopkins also became the chief executive of the trust when it officially took control.
In six monitoring reports published since 2015, Ofsted said "steady progress" had been made but more work needs to be done.
'Delighted'
Ms Colbert, who went to school in Whitley Bay, is currently corporate director for children, families and wellbeing at Trafford Council.
Trafford children's services were rated 'good' at their last inspection.
She will lead Together for Children, and be responsible for delivering children's social care, early help, education and fostering and adoption.
She said she was "delighted" and is expected to take up her new post over the summer.