Druridge Bay opencast mine decision to be challenged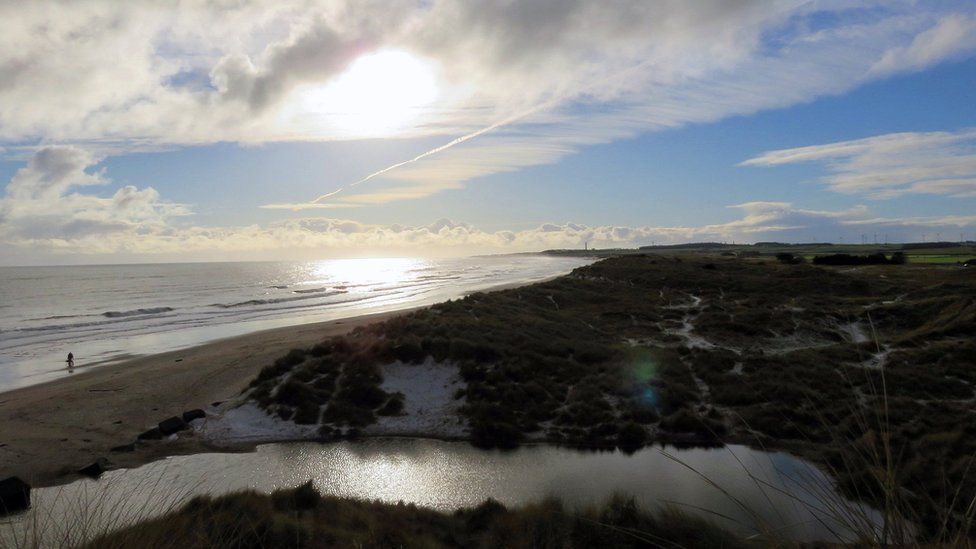 A government decision to block plans for an opencast mine near a Northumberland beach is to be challenged in the High Court.
The County Durham-based company's plan had been backed by county councillors and a government planning inspector.
The firm described Mr Javid's decision as "absolutely perverse".
The proposals were called in by Mr Javid and despite being approved by Northumberland County Council and backed after a subsequent planning inquiry, he said the scheme would "potentially have an impact on the environment".
Banks Mining said it believed there were "serious errors" in the legal basis on which Mr Javid made his decision.
Managing director Gavin Styles said: "We have been advised that we have strong legal grounds for registering this challenge and will be working to get a decision from the High Court as quickly as possible.
"The approach adopted by the Secretary of State could have far-reaching, unintended consequences for all hydrocarbon extraction industries such as coal, gas and oil, including the shale gas industry.
"We fully recognise and accept that there needs to be a stable transition to a low carbon economy, but there will remain a clear and recognised need for coal during this phase out period."
The opencast scheme at Highthorn would create at least 100 jobs and bring in £87m in investment, Mr Styles added.
A spokesman for the Department of Communities and Local Government said: "In refusing the plans, Mr Javid considered all the evidence heard at the public inquiry, together with the recommendation of the planning inspector.
"His decision took account of all material considerations, including the potential environmental impacts of the scheme."
Related Internet Links
The BBC is not responsible for the content of external sites.