Murder accused 'found workmate attacking woman'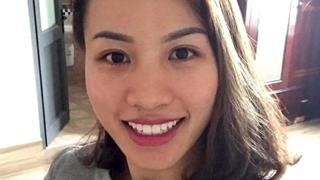 One of two men accused of killing a woman said he returned home to find his workmate attacking the victim.
The body of Quyen Ngoc Nguyen, 28, from Killingworth, was found in a burning car in Shiney Row, Wearside, in August.
Stephen Unwin, 40, told Newcastle Crown Court he found co-accused William McFall with his foot on Miss Nguyen's head and a chord tied around her neck.
Mr Unwin, of Houghton-le-Spring, and Mr McFall, 51, of Blackpool, both deny rape and murder.
Mr Unwin told the court he left Miss Nguyen, who he had developed a physical relationship with, at his home with Mr McFall while he went to the shop.
He said when he returned to his house in St Oswald's Terrace she was lifeless and he believed she was dead.
He told the court he had "turned his life around" after a previous murder conviction and had started a family after his release from prison in 2012.
Earlier in the trial, the jury heard that Mr Unwin and Mr McFall had both admitted separate previous murders and were jailed for life but had been released on licence by the time Ms Nguyen died.
Mr Unwin said his supervision by probation officers had been reduced due to his good behaviour.
He told the jury he had become self-employed, maintaining properties for landlords, and met Ms Nguyen when he showed her around a property, becoming involved in a physical relationship with her.
Asked by his defence barrister if he had been involved in her rape and murder, he answered "no".
The trial continues.