Shiney Row burning car death accused had 'killed before'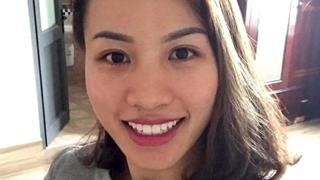 Two men accused of raping and murdering a woman both have previous murder convictions, a jury has heard.
The body of Quyen Ngoc Nguyen, 28, from Killingworth, was found in a burning car in Shiney Row, Wearside in August.
Stephen Unwin, 40, of Houghton-le-Spring, and William McFall, 51, of Blackpool, deny her rape and murder.
Newcastle Crown Court was told both had admitted separate murders and were jailed for life but had been released on licence by the time Ms Nguyen died.
Prosecutor Jamie Hill QC said Mr Unwin murdered a 73-year-old man in Houghton-le-Spring on Christmas Day 1998.
He stole the man's TV and video recorder and then started three fires in the property, so his victim had to be identified by his dental records, the court was told.
Mr Unwin was released from prison on licence in December 2012.
He had a history of setting fires at the scenes of his crimes, the jury was told.
In 1991 he burned an HGV he had broken into and four years later started five fires in the home of another elderly burglary victim who was rescued by neighbours, Mr Hill said.
Mr McFall murdered an 86-year-old woman with a hammer in Greenisland, near Carrickfergus, in May 1996, jurors were told.
He had killed her "due to alcohol, stress and panic" when she disturbed him during a burglary, he later told a probation officer.
He admitted murder and was jailed in April 1997 and released on licence in October 2010.
The court heard Mr McFall, who is originally from Northern Ireland, also had previous convictions for violence and firearms offences.
The prosecution alleges that Ms Nguyen was held captive by the pair, who sexually abused and raped her and forced her to reveal her bank card PINs.
She had arrived in the UK in 2010 from Vietnam to help her sister run a nail salon in Gateshead.
The court has also heard she secretly rented properties for people without the correct immigration documents and some addresses were used to cultivate cannabis.
The trial continues.