Mark Shaw death: Ex-girlfriend Zoe Warren denies murder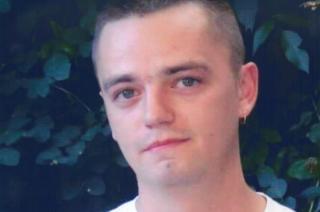 The former girlfriend of a man who was tortured before being stabbed to death, has denied taking part in any violence against him, a court has heard.
Mark Shaw, 29, was found at his home in Grange Villa, County Durham, last December after the "brutal" attack.
Zoe Warren, from Washington near Sunderland and Keiran Adey, of Grange Villa, both aged 19, deny murder.
Newcastle Crown Court heard that in police interviews, Ms Warren denied any involvement in the fatal assault.
As the defence case began, the jury heard details of police interviews with Ms Warren, in which she admitted being present with co-accused Kieran Adey during the violence, but denied joining in.
Mr Shaw's bound body was discovered in the bedroom of his home near Chester-le-Street. He had more than 80 separate injuries.
Witness intimidation
A post-mortem examination revealed he died from blood loss resulting from two stab wounds to his back.
Jurors were told Ms Warren, who also denies a charge of witness intimidation, had been in a short-lived relationship with Mr Shaw and had later bragged she had "got away with murder".
Mr Adey also allegedly bragged he had given someone "a good kicking".
The court heard Ms Warren told police she had tried to prevent Mr Adey from attacking Mr Shaw, but had failed.
She said she had felt like "a coward" but feared her life was also in danger.
Earlier the court was told Mr Adey was a neighbour and had had previous altercations with Mr Shaw and that all three were Class A drug users.
The trial continues.