Drink-test father shaved off own hair, court hears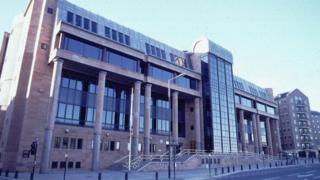 A father who agreed to undergo hair-strand testing after concerns were raised about his drinking shaved it all off before samples could be taken.
The man, who cannot be named, was involved in a private family hearing at Newcastle Crown Court.
As he had insufficient hair - including body hair - to test, liver function tests were carried out which suggested "excessive alcohol consumption".
The judge later ordered that the child should be placed for adoption.
Details of the case, which was brought after social workers raised concerns about the ability of the man and his partner to care for their baby daughter, emerged in a ruling published by Recorder Carly Henley.
She said: "The father agreed to undertake liver function tests and a hair strand test in respect of alcohol use.
"By the time the hair samples were to be taken, the father had insufficient hair, including body hair, to test.
"The father had shaved his hair off in between hair strand analysis being ordered and the samples being taken."