Mark Shaw death: Pair deny man's 'brutal' murder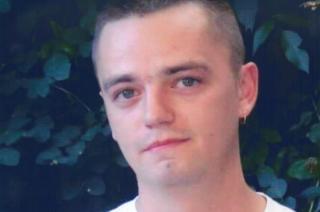 A man died after being tied up, bitten, bludgeoned and finally stabbed by two people he knew and who then went on to boast about their crime, a court heard.
Mark Shaw, 29, was found at his home in Grange Villa, County Durham, last December after the "brutal" attack.
Newcastle Crown Court heard he had suffered more than 80 injuries.
Keiran Adey, of Queen Street, Grange Villa, and Zoe Warren, of Chipchase, Washington, near Sunderland, both 19, deny murdering Mr Shaw.
The court was told Mr Shaw's bound body was discovered in the bedroom of his home.
A post-mortem examination revealed he died from blood loss resulting from two stab wounds to his back.
'Cruel and callous'
Jurors were told Ms Warren had been in a short-lived relationship with Mr Shaw and had later bragged she had "got away with murder".
Mr Adey also allegedly bragged that he had given someone "a good kicking".
Prosecutor Nick Dry said there was evidence Mr Shaw had been bound and gagged, then punched or kicked multiple times, bitten and struck with a rod-shaped weapon before being fatally stabbed.
The court heard Ms Warren, who also denies a charge of witness intimidation, had been living at Mr Shaw's house at the time of his death.
Mr Adey was a neighbour and had had previous altercations with Mr Shaw.
All three regularly were Class A drug users.
The prosecution claimed the attack had been instigated by Mr Adey and that Ms Warren joined in the "cruel and callous" onslaught.
The trial, which is expected to last three weeks, continues.