Newcastle Medical Centre in special measures after inadequate rating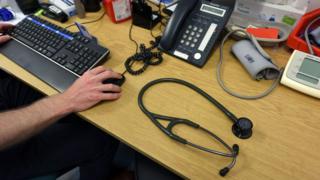 A GP surgery has been rated inadequate after a health watchdog found "significant areas of concern".
Newcastle Medical Centre, in the city's Eldon Square shopping centre, has been placed into special measures by the Care Quality Commission (CQC).
Inspectors in July found its safety and care were good, but criticised its effectiveness and how well led it was.
The practice said it was "disappointed" to be rated inadequate overall just because of concerns in two areas.
The centre has sought a judicial review over the CQC's processes regarding a previous inspection in December and the resultant rating.
A CQC panel, which had not attended the practice, downgraded a "requires improvement" rating given by the inspection team to "inadequate", its solicitors said.
They have asked the CQC whether the same thing happened after the July inspection.
'Significant shortfalls'
CQC regional deputy chief inspector of general practice Alison Holbourn said inspectors in July had found "some significant areas of concern".
However patients were treated with "compassion, dignity and respect".
The practice made some improvements after issues were raised in in December, the CQC report said.
"Significant shortfalls with regard to effectiveness and leadership" remained, it said.
Inspectors found the practice also did not identify and manage risks effectively.
'Not thorough'
Staff knew to "raise concerns, and to report incidents and near misses" but records of discussions and planned action were not detailed enough.
The practice was praised for providing a leaflet in Chinese for its high number of patients who spoke the language.
It had good facilities and was well equipped to treat its 14,600 patients, inspectors said.
The centre "accepts that it can make further improvements to the practice", its solicitors said.
It had been "driving forward a programme of improvement", leading to ratings for safety and care increasing to "good".