Ex football coach John Marshall denies abuse charges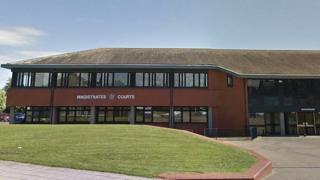 A former football coach has appeared in court to deny charges of assaulting boys in the 1980s.
John Marshall, 69, from Longbenton, North Tyneside, faces eight charges of indecent assault against three boys.
North Tyneside Magistrates' Court heard the offences were allegedly carried out between 1980 and 1985.
Mr Marshall denied all the charges and was granted unconditional bail before his next appearance at Newcastle Crown Court on 12 July.
The court was told that his team had been based at Wallsend Boys Club.
Clare Irving, prosecuting, said: "He was a coach for a team which was linked to the Northumberland Association of Boys' Clubs which was based at Wallsend Boys Club."
Mr Marshall was arrested as part of Northumbria Police's Operation Tide, which is an ongoing investigation into allegations of child abuse at football clubs in the North East.