Alice Ruggles' parents instantly knew who daughter's killer was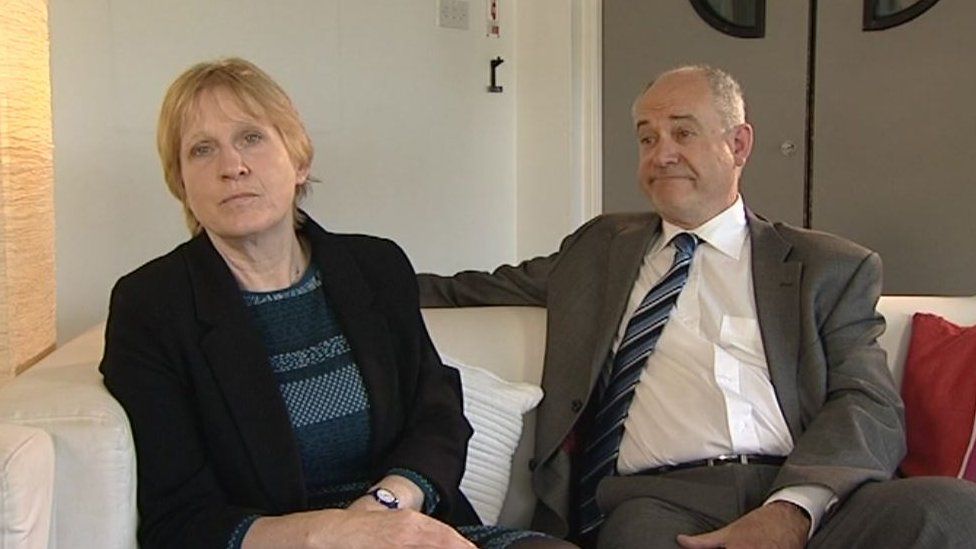 The parents of a woman murdered by her ex-boyfriend have said they knew immediately he was responsible.
Lance Corporal Trimaan "Harry" Dhillon stalked Alice Ruggles before fatally attacking her last October.
Her parents Sue Hills and Clive Ruggles described the moment two Northumbria Police officers knocked on their door.
Prof Ruggles said: "And then they said to us Alice has been killed. And we looked at each other and said 'It's Harry'. We knew, we knew even then."
The trial at Newcastle Crown Court heard Dhillon had become obsessed with the 24-year-old and had stalked her.
Dr Hills told of her guilt about trying to reassure her daughter on the phone two days before.
She said: "And I sort of reassured her that was ok, the police knew what was going on and that it would be all right and if she just ignored him he would ignore her.
"And I only put the phone down for 10 minutes and Emma (daughter) rang and said 'You cannot tell that to her, he's going to kill her. You have got to do something'.
"And I thought she was over-reacting so I just said 'don't be silly'.
"And so of course as soon as I saw the police I knew that's that what it was.
"And I felt such a sense of guilt for having first of all told Alice not to worry and secondly told Emma not to be silly when actually if I hadn't said that Alice might still be alive."
Prof Ruggles said he didn't think any of them, including his daughter, realised how serious the situation was despite the signs.
Her parents have set up the Alice Ruggles Trust and they said they were hoping to use that and their daughter's "vibrant personality" to make other people aware of the dangers of stalking.
They said they wanted her to be remembered for that and as "smiling and laughing and making some sort of cheeky comment."
Dhillon, 26, denied murder but was found guilty and sentenced to a minimum of 22 years.
Related Internet Links
The BBC is not responsible for the content of external sites.