AEI Cables avoids redundancy payouts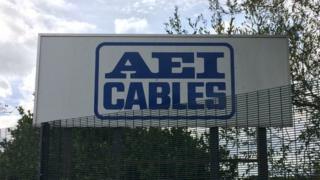 A cable company will not be responsible for redundancy payouts after making an arrangement with creditors.
In January, AEI Cables in Birtley, Gateshead, announced it was folding and terminated the contracts of the majority of its 200 workers.
The owners, Dubai-based Ducab group has agreed to enter into a Company Voluntary Arrangement (CVA).
This means it will avoid an estimated £3m redundancy bill and workers have to apply for a Government pay-off.
AEI Cables said this meant creditors would be paid. It would also allow 40 workers to continue at the site until March, and 13 sales and admin staff to retain their jobs.
A CVA is a deal between a company and its creditors which involves a strict repayment scheme overseen by an insolvency practitioner.