County Durham man trapped in cement mixer is rescued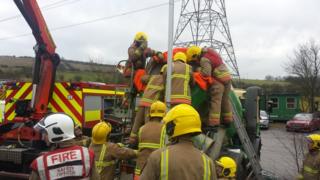 A man who fell inside a cement mixer was freed by firefighters.
The man slipped into the machine as he was cleaning out its drum in the village of Quebec, County Durham.
County Durham and Darlington Fire and Rescue Service used cutting equipment to free him after receiving an emergency call at 11:45 GMT.
He was taken to University Hospital of North Durham and released after receiving treatment.