Simplyhealth steps in as Great North Run lead sponsor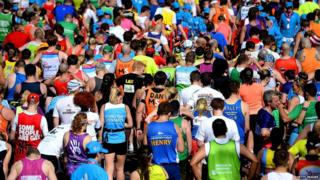 A new sponsor has come forward for the Great North Run.
The Newcastle to South Shields half marathon is thought to be the second largest for participation in the world.
After being sponsored for 22 years by Bupa, Morrisons stepped in for 2015, however last year the race had to go ahead without a lead sponsor.
Organiser the Great Run Company has announced that health plan provider Simplyhealth will support this and other events.
The agreement will cover runs in city's including Manchester, London, Bristol, Birmingham, Portsmouth, Edinburgh, as well as on Tyneside.
Brendan Foster, chairman and founder of the Great Run Company, said: "The Great Run Company and Simplyhealth have a common purpose and I believe as partners we can develop something very special by helping change more and more people's behaviours for the better".