Thousands dive in with Tynemouth Outdoor Pool fund pledges
Interactive
See how the new outdoor pool would look
The new swimming pool would be heated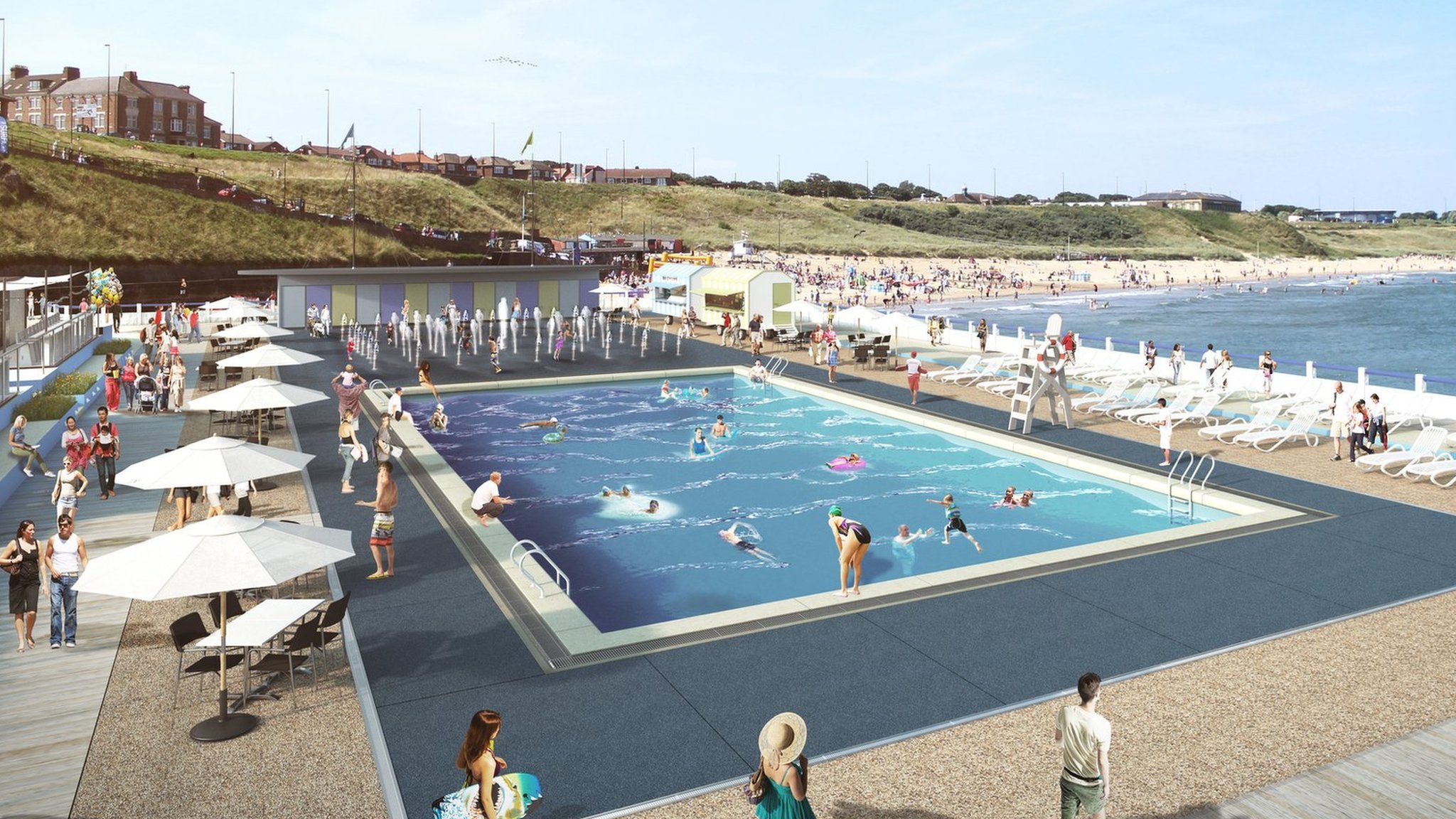 The pool has been derelict since the 1990s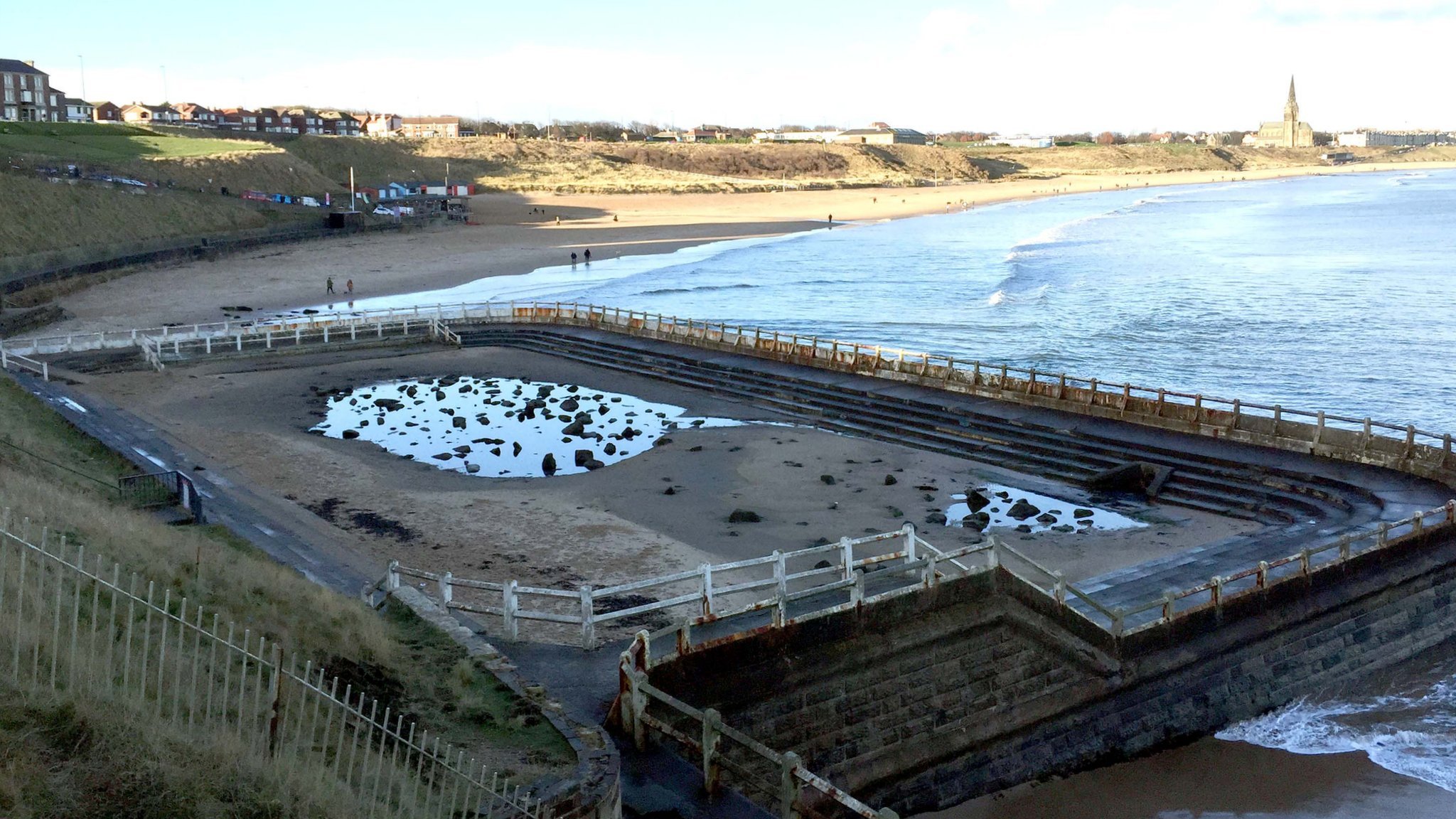 A bid to restore an abandoned lido to its former glory has raised more than a quarter of a million pounds.
Tynemouth Outdoor Pool, in North Tyneside, was once a popular visitor attraction but has been derelict since the 1990s.
Campaigners have set up a Community Share Offer scheme, inviting people to invest in a project for a heated pool on the site.
In two weeks more than £300,000 has been pledged.
Friends of Tynemouth Outdoor Pool will use this, along with grants, to raise £2m for the first phase.
Barry Bell from the group said: "We've all spent the last 20 years asking one big question: 'When are they going to do something about the pool?'
"But the question we also need to ask is 'who are they?' The answer to this is pretty simple - 'they' are 'us'.
"We're the people who'll use the pool, the people who want something better for our beach, better for Tynemouth. And most importantly, we're the people who genuinely do have the power to make this project happen."
A planning application has been submitted to North Tyneside Council, which Mr Bell described as "a huge step forward".
He added: "We're incredibly excited at the prospect of opening up ownership of this amazing project to the community - the businesses, the families, the swimmers, the surfers, the triathletes, the joggers, the dog walkers, the fresh air junkies, the locals, and the visitors who've supported us from the beginning."