'Potential' burglars sent Christmas warning letters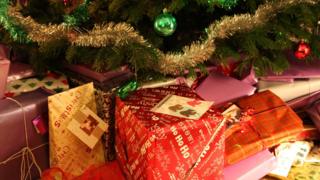 Potential burglars are being sent warning letters from police in a bid to crackdown on thefts around Christmas.
In the letter, recipients are told that due to previous convictions, they have been identified as a potential burglar.
Northumbria Police said the letters are to "offer support" for repeat offenders to help them to change their behaviour.
Ch Insp Jerry Pearson said if they chose not to get help and continued to steal the force would seek to have them remanded in custody over Christmas.
The force said it recognised there may be contributing factors such as alcohol or drug abuse and support agencies were available for those who wanted help.
Simple steps including making sure presents left under the Christmas tree could not be seen from the street and always locking front and back doors could help deter thieves, police said.
Mr Pearson added: "Burglary, in particular house burglary, has a devastating affect on victims and something we take incredibly seriously, we won't tolerate criminality of this nature in our communities and will do all we can to stop it from happening."