David Savage stab attack: Callum Hackett cleared of murder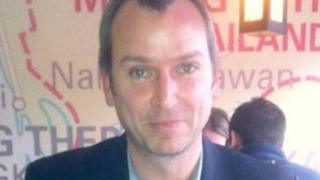 A teenager has been cleared of stabbing a man to death after earlier having sex with the victim's girlfriend.
Callum Hackett, 18, was accused of murdering David Savage, 42, outside his home in the Gosforth area of Newcastle, where a party was taking place in September 2015.
He told Newcastle Crown Court someone else had carried out the fatal attack.
Mr Hackett, of Englefield Close, Kingston Park, was found not guilty of murder and manslaughter.
The trial heard the then-17-year-old had been asked into the party and was caught in bed by a friend of Mr Savage's long-term partner.
He left but returned to collect some gloves and violence broke out. It was alleged he then returned a second time with a knife.
Mr Hackett said someone else struck the fatal blow.