Northumbria Police takes on more armed officers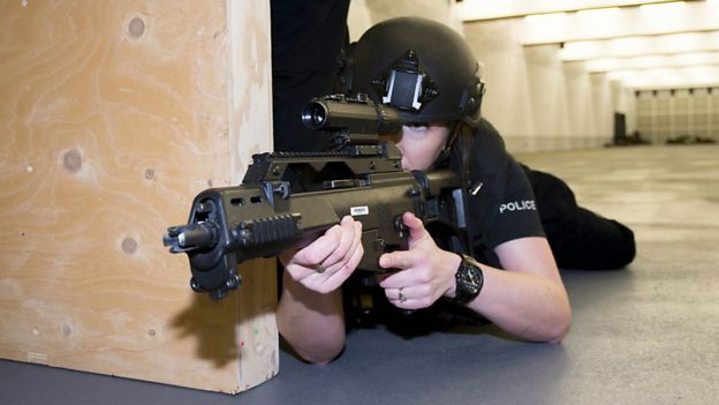 More armed officers are set to patrol the streets of Tyneside, Wearside and Northumberland.
Northumbria Police is one of nine forces in England and Wales to be given Home Office funding to increase the number of trained firearms officers.
The force said that for operational reasons it could not disclose the exact number of armed officers it currently had but there were more than 100.
It described the increase of 50% as "a significant uplift".
Members of the specially-trained firearms support unit will be recruited internally, as well as from other forces across the country.
Ch Insp Simon Hall, head of the unit, said: "There is no specific intelligence to say that this region is going to be a target for any sort of terrorist activity, but we have the capability to respond quickly if we ever needed to.
"Our firearms officers have been very visible at events across the region this summer and they have been very well received by the public at places like the Sunderland Air Show, Tall Ships and the Great North Run.
"That policy is something that will continue and this uplift will ensure we have the officers available to fulfil that demand and help our communities living and working in the north east feel safe."