A teenager dies after taking drugs at a Newcastle nightclub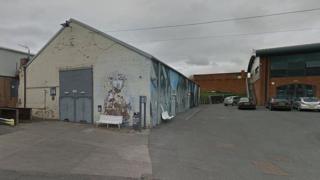 An 18-year-old woman has died after taking what police believe were illegal drugs at a Newcastle nightclub.
Officers think the teenager, who has not been named, suffered an adverse reaction after taking MDMA while at The Warehouse in Byker, early on Sunday.
Northumbria Police said the teenager was taken to hospital, but died when her condition quickly deteriorated.
A 19-year-old man has been arrested in connection with the death and remains in police custody.
Ch Insp Phil McConville said: "The initial investigation indicates the young woman took MDMA and we need anyone else who was at this nightclub and who may have taken any drugs to go to hospital immediately and get checked out.
"Inquiries into the death will continue and it is vitally important that anyone who has any information about who supplied the drugs contacts the police immediately.
"We need to establish exactly what the substance was and where it came from in order to prevent anyone else from taking it."
MDMA forms the active ingredient in ecstasy pills and is one of the drugs most commonly used by night clubbers.
No-one at the club was available for comment.