Washington's vandalised traffic lights need £20K repairs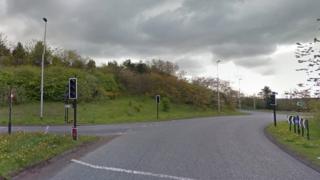 A set of traffic lights broken by vandals at a busy road junction will cost £20,000 to repair.
Almost 40,000 vehicles a day cross the junction of the A182 and A1231 in Washington.
The junction could be without signals for up to eight weeks, Sunderland City Council said.
Council asset and network manager Graham Carr said the "significant damage" meant that "there's a potential for more serious accidents".
Sourcing the necessary parts took time and was "not a case of just getting something off the shelf", he said.