Cancer victim's family research post funding bid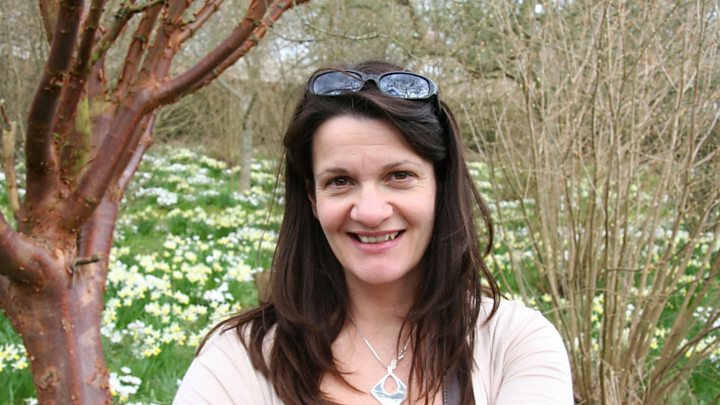 Relatives of a woman who died from a rare form of cancer are raising money for a university post dedicated to research into the disease.
Nicky Asbury, whose job involved helping people with cancer deal with its psychological impact, was diagnosed with uterine leiomyosarcoma in 2015.
She died in July aged 52, and her husband and sons want to raise £36,000, which Newcastle University will match.
The money will be used to sponsor a PhD post at its cancer research institute.
'Orphan cancer'
Dr Mark Welfare said his wife was a "tour de force", describing her as an "inspiring, warm, intelligent and vibrant woman who lived life to the full".
He said: "Uterine leiomyosarcoma is an 'orphan cancer', which affects 600 to 700 families in the UK every year.
"It is difficult to diagnose, we don't know what causes it, so prevention isn't possible, and we have no effective treatment.
"We aim to raise the money in a year and then invite PhD bids."
"We're open to all ideas that will make a tangible impact", he said.
---
Leiomyosarcoma facts - from Sarcoma UK
- develops in the smooth muscle cells, which are sometimes called involuntary muscles
- most commonly found in the limbs, gastrointestinal tract and the female reproductive system
- mostly affects adults and is very rare in people under 20 years of age
- surgery is usually the first treatment method, sometimes with additional radiotherapy or chemotherapy
---
The couple have three sons, aged 10, 13 and 23. The youngest, Lucas, said: "She did lots of things really brilliantly, she was always there for us if we needed her, she was a great mum.
"I don't want other people to go through this - it's a horrible thing.
"It's a very rare type of cancer so if we fix it, if we get a cure for it, then no-one will have to."