Vessels arrive for Blyth Tall Ships regatta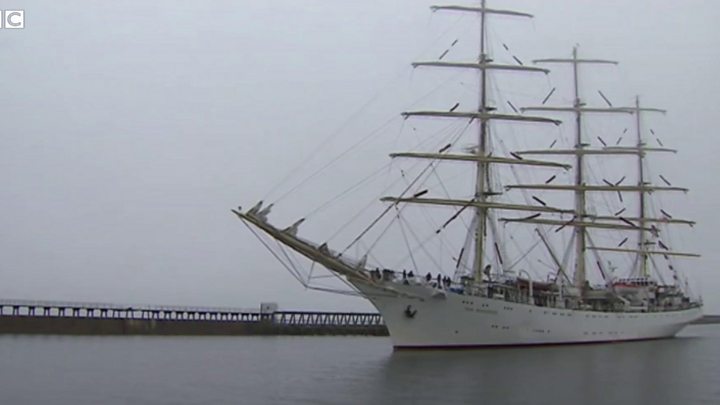 Up to 500,000 people are expected to attend a Tall Ships regatta that is taking place in Northumberland.
About 30 of some of the finest vessels in the world will be on show at the Port of Blyth until Monday.
Northumberland County Council, which has jointly organised the event, reckons the North East economy could benefit by as much as £13m.
The majority of the ships will set off on Monday to race to Gothenburg in Sweden.
Among the professional crews are 300 amateur sailors from 10 different countries.
It is the first time Blyth has hosted the event, which is now in its 60th year.
Martin Lawlor, chief executive of the Port of Blyth, said: "This is fantastic for both the port and the region to have these magnificent ships here.
"It is a big change from the cargo vessels that we usually have to deal with.
"We're expecting about 500,000 people to come, which will in turn mean a big spend for the region and hopefully it will give us a lasting tourism legacy."
Mike Bowles, Tall Ships race director, said: "There is a lot of history here. Many of these ship are very old.
"There's something about wooden ships and sailing ships in particular that stirs something in the British heart.
"But our main purpose, though, is to take young people to sea, teach them life skills and how to sail as they go.
"The benefit for me and my team is to see the changes in these kids after a week or so on board one of these wonderful vessels. It's quite fantastic."
The Tall Ships last visited the North East in 2010, when 970,000 people flocked to Hartlepool.