Dead man may have been assault victim, police say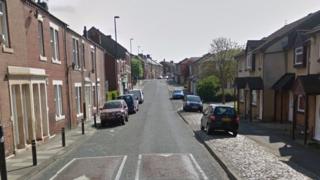 Police investigating a man's death say he may have been assaulted.
Andrew Keenan died in hospital on Monday after being found at his home in Bewicke Road, Wallsend, North Tyneside.
His death is being treated as "unexplained", but officers believe he may have been attacked in Gladstone Street between 18:00-19:00 BST on Sunday.
Three men aged 27, 30 and 35, and a woman, 30, have been arrested and bailed.