Call centre expansion 'to create 1,200 jobs' in Seaham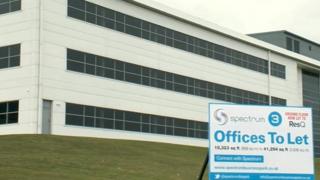 Up to 1,200 jobs are being promised at a new call centre complex in County Durham.
Hull-based ResQ said the full and part-time posts will be created at Seaham's Spectrum Business Park over the next three years.
Almost 70 people have already been recruited by the company, which provides customer service facilities for the energy and IT sectors.
ResQ employs 670 people at its Humberside headquarters.
Chief executive Nic Marshall said: "We are delighted to be expanding our operations into the North East. Our growth means that County Durham will benefit economically as we create hundreds of jobs in Seaham over the next three years."
Neil Foster, Durham County Council cabinet member for regeneration and economic development, said: "ResQ's expansion into Spectrum Business Park is fantastic news for the local economy and one of the biggest inward investments County Durham has ever seen."