Bedlington Station Primary School pupils caught with cannabis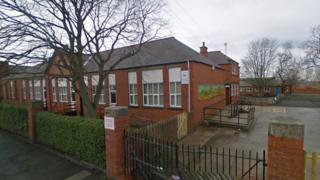 Two eight-year-old school children have been caught with cannabis in their playground.
Police were called when the year four pupils at Bedlington Station Primary, in Northumberland, were found to be in possession of the drug.
Head teacher Carl Sutherland said a "very frank conversation" had taken place between the school, the children and their parents.
Northumbria Police said it would not be taking any further action.
Mr Sutherland said: "A member of our staff became aware of two pupils with a suspicious substance in the playground, which they confiscated.
"We immediately called the police who came in and took possession of the substance.
"No attempt was made to consume any substances on school grounds."