Gateshead councillor Martin Gannon appointed leader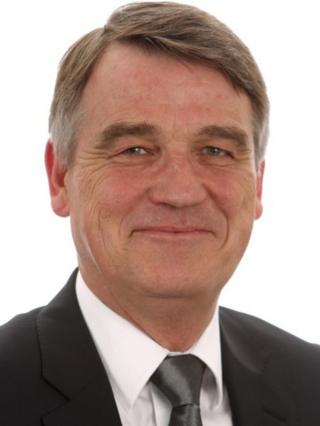 A new leader has been appointed to Gateshead Council after Mick Henry stepped down following the authority's rejection of a devolution deal.
Labour councillor Mr Henry, who backed the plan, announced in April he was to stand down after 14 years in charge.
He said it was time for others to lead the authority through "the increasingly turbulent and challenging times ahead".
Councillor Martin Gannon, who represents Deckham ward, was elected leader at a full council meeting.
He has lived in the borough for 40 years, joined the council in 1984, and has been its deputy leader for the past six years. Councillor Catherine Donovan will take over the role.
"I'm immensely proud of what has been achieved in Gateshead over the last 30 years. From when I first became a councillor, Gateshead is virtually unrecognisable, both the place and for the quality of services we provide," Mr Gannon said.
"We've got a lot to be proud of and I am optimistic we can achieve even greater things in the future."
Gateshead was the only council to vote against the move for a North East devolution authority run by an elected mayor.