Tyneside drinking water treatment £46m upgrade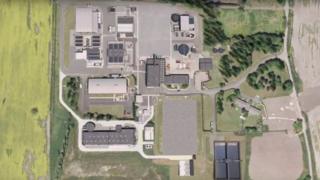 A £46m upgrade is to start at a 40-year-old water treatment works supplying 800,000 households.
Northumbrian Water said work at the site in Horsley in the Tyne Valley would take two and a half years to complete.
The plant, which provides drinking water for Tyneside, can treat up to 150 million litres of water a day.
New facilities will be built beside the current site, which will continue to operate until the work is finished.
Water supplies will not be affected and contractors would avoid travelling through Horsley village when possible, a spokeswoman said.