Woman raped by bogus taxi driver in Sunderland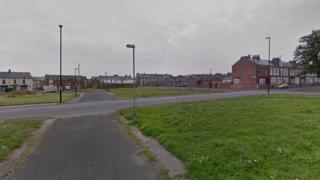 A woman was raped after getting into a car she thought was a taxi, police have said.
The woman, in her 20s, got into the silver/grey hatchback in Derwent Road in Sunderland in the early hours of Sunday.
She was then driven to an area near the junction of Hendon Valley Road and Mowbray Road, where she was raped inside the vehicle, police said.
A force spokesman said two men may have been in the vehicle at the time.
Police are appealing for witnesses.