Tyne Bridge fathers group protester in court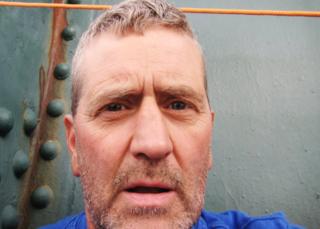 A protester who spent 12 days on Newcastle's Tyne Bridge has appeared in court accused of causing a public nuisance.
Simon Anderton, from the group Real Fathers for Justice, wrote on the travel review website TripAdvisor that he was in "the penthouse suite".
The 56-year-old grandfather, from Heaton, began his protest began on Father's Day in June.
He was granted bail at Newcastle Crown Court and will stand trial in November.
Mr Anderton's online review said the bridge had "spectacular views over a beautiful city" but "there were no stairs to reach my room".
Real Fathers for Justice says it campaigns for contact between parents and children after separation or divorce.