Sunderland man denies raping 15-year-old girl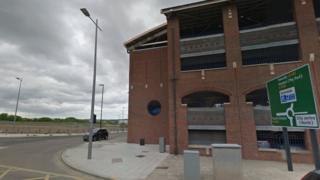 A man has denied raping a 15-year-old girl near a car park in Sunderland.
The attack happened at about 22:00 GMT on 27 February on a grassed area close to the city's St Mary's car park.
David Carney of Hart Square, Sunderland, is accused of two counts of rape. He pleaded not guilty to both charges at Newcastle Crown Court on Wednesday.
The 27-year-old was released on bail and is set to appear for trial on 12 December.