Potholes created during Storm Desmond to be fixed by council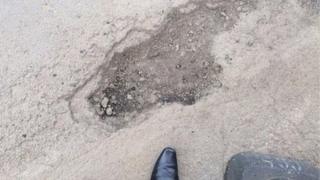 A county council has set aside £1m to fix almost 3,000 portholes created during Storm Desmond flooding.
Northumberland County Council said the weather was now warm enough for its Jetpatcher machines to tackle the holes.
It is hoped that 145 potholes each day will be "filled in" over the next four months, the council said.
Extra staff will also be out repairing drainage systems damaged by heavy rain and to clear debris from gutters.