Durham Police only 'outstanding' force in England and Wales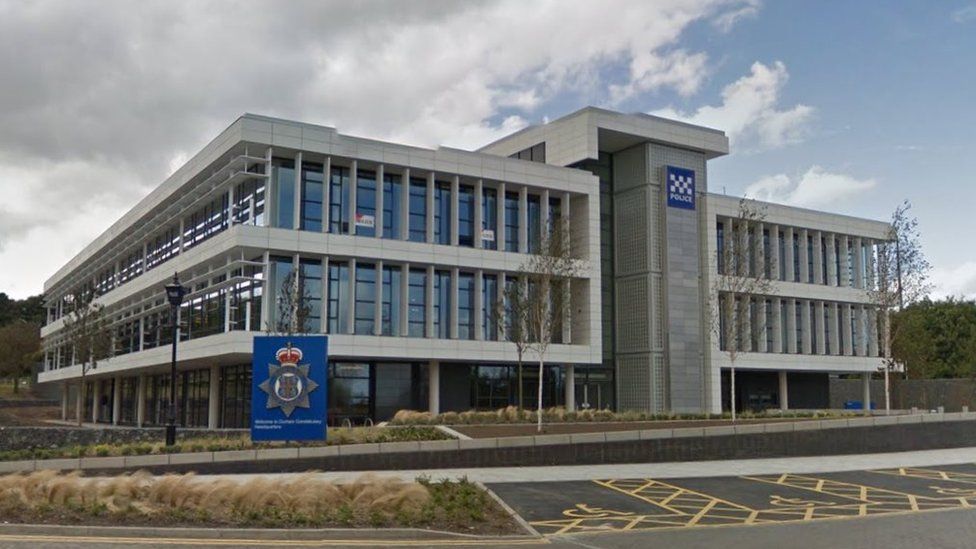 Durham Police is the only force in England and Wales to be rated "outstanding" for its effectiveness at tackling crime.
HM Inspectorate of Constabulary (HMIC) reviewed every force, with 24 rated "good" and 18 "requiring improvement".
Durham Chief Constable Mike Barton said he hoped every employee of the force had "an extra spring in their step".
He added: "It is their continued professionalism and dedication which has put the force in a fantastic position for the future."
Ron Hogg, Durham's police and crime commissioner, said: "I think the people of County Durham and Darlington can be confident that they are being served by the best police force in the country."
Durham Police Federation chair Andy Jackson welcomed the report but said officers were struggling with funding cuts.
"My colleagues in Durham Constabulary are professional, extremely hard-working and are highly motivated to serve the public.
"It must not be forgotten, however, that these same officers face many pressures and challenges on a daily basis to keep our communities safe.
"We have recently seen an increase in officers suffering stress-related conditions and it is incumbent upon the force to ensure that officer wellbeing is a priority."
Elsewhere in the North East, the Northumbria force was rated "good" while Cleveland "requires improvement".
Cleveland Police said it was already addressing the problems raised by HMIC.
Temporary Deputy Chief Constable Simon Nickless said: "We know that we must do more to prevent crime and anti-social behaviour and are working closely with our partners to develop this area further."
Related Internet Links
The BBC is not responsible for the content of external sites.