Northumbria Police probe launched after former chief lodges complaint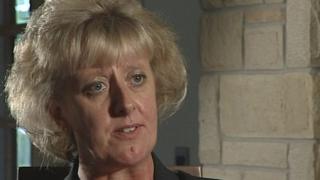 An investigation has been launched after the former chief constable of Northumbria Police made a complaint against the force.
The independent probe is being led by West Yorkshire Police in relation to issues raised by Sue Sim about the current chief constable Steve Ashman.
Northumbria Police said it would be "inappropriate" to comment.
Mrs Sim retired in June after 30 years of service and the chief constable post was taken over by Mr Ashman.
A Northumbria Police spokesman said: "A complaint has been received from Mrs Sim, which is being looked at independently by West Yorkshire Police.
"It would be inappropriate for Northumbria Police to make any comment while the matter is being investigated."
Mrs Sim joined Merseyside Police in 1985, progressing through the ranks before moving to Northumbria in 2004.
She was the first woman to lead the force and led the hunt for murderer Raoul Moat in 2010.
In a statement, West Yorkshire Police said: "We have been approached by Northumbria Police to assist in an inquiry in relation to issues raised about chief constable Steve Ashman.
"The appropriate authority in relation to this is the Office of the Northumbria Police and Crime Commissioner. Any questions should be directed to them."
A spokesperson for Northumbria PCC Vera Baird said: "The complainant required that an outside force be asked to conduct an inquiry into her complaint. IPCC guidelines have been followed."